1/10GBASE-T to 10GBASE-FX, SFP+ Port, RJ45 Port, Media Converter
The Unmanaged 10Gigabit Ethernet Media Converter extends communication distance with high performance of data transmission via fiber optic cable. It is designed for use in network environments where the ultra-high bandwidth provided by 10Gigabit Ethernet is required, for example, data center cloud computing, enterprise backbone, campus networks and carrier infrastructure.
The media converters are compatible with a wide range of 10G transceiver modules, such as general 10GBase SFP+ transceiver modules, BIDI transceiver modules, CWDM transceiver modules, etc. Be sure that the wavelength, speed rate, and the distance of the transceiver modules used at the both ends of the media converter are consistent.
Description

Ports
Cable Type (Fibre)
Standards
Unmanaged 1x 100M/1G/2.5G/5G/10GBase-T to 1x 10GBase-X SFP+ Slot 10Gigabit Ethernet Media Converter, British Plug standard
1x 100M/1G/2.5G/5G/10GBase-T RJ45
1x 10GBase-X SFP+

Multimode 50/125µm, 62.5/125µm
Single-mode 9/125µm

IEEE 802.3u, IEEE 802.3ab, IEEE 802.3bz, IEEE 802.3an, IEEE 802.3ae, IEEE 802.3x

External Power

Speed

Operating Temperatute

Input Power

AC 100V~240V
Twisted pair-100Mbps for half/full duplex 1/2.5/5/10G for full duplex Fiber Optic-10G for full duplex

-10°C to 70°C

5V DC, 2A max.
Product Highlights
Lengthening the Distances of the Connections in Network
The media converter turns a copper Ethernet link into a fiber link, providing an economical path to extend the distance of an existing network or the distance between two devices.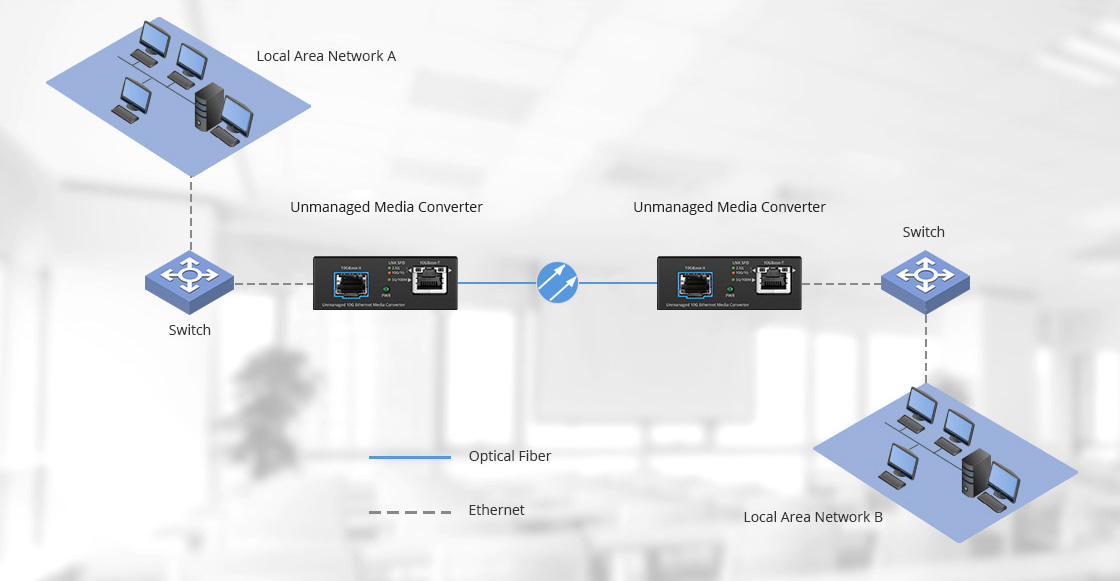 Unmanaged 1x RJ45 to 1x SFP+ 10Gigabit Ethernet Media Converter
Comply with IEEE 802.3u/802.3ab/802.3bz/802.3ae standard protocols
Support 6000 VDC Ethernet ESD protection
Support automatic address learning and address aging
10GBase-X SFP+ Port
Compatible with SFP+, BIDI, CWDM transceiver modules, etc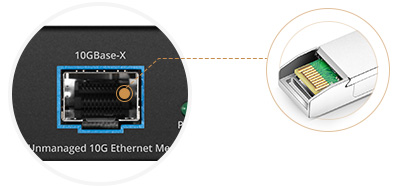 100M/1G/2.5G/5G/10GBase-T RJ45 Port
Auto-negotiation and auto-MDI/MDI-X RJ45 port supports cat5/5e/6 copper cables